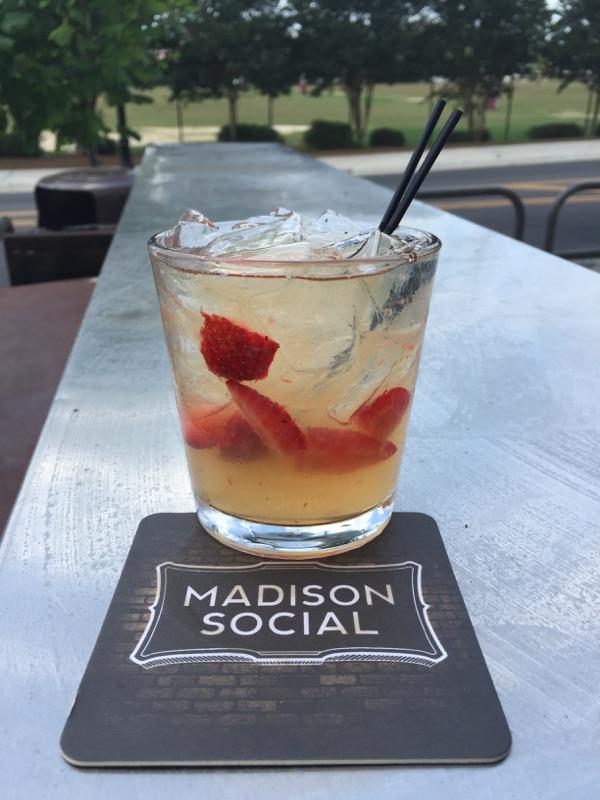 Yesterday we launched four new Sociables (our signature cocktails) and a few new beers. As always, we review what customers are purchasing and any informal feedback we receive before we make cuts and additions. The good news is the monthly challenges have served as a great learning tool for us and you fine folks are never short on opinions.
What was removed:
Shocktop and Shocktop Seasonal
Angry Orchard Hard Cider (we are down to one cider, there just wasn't a need for two)
Widmer Alchemy
Dirty Bastard Scotch Ale
Wells Banana Bread
Rusty Belle (sociable)
Landis Green (sociable)
The Social (sociable)
The Bandit (sociable)
Madison Royale (sociable)
Tito Shishito (sociable)
What was added:
On the beer side, we added SweetWater 420, Proof Mango Wit (love Tallahassee brews), Oyster City Hooter Brown (love close to Tallahassee brews), and Bell's Amber Ale.
For sociables, not one will disappoint:
Solstice Sting: Jim Beam, fresh lemon, peach schnapps, blackberries
Fresca Libre: Reposado tequila, blood orange juice, fresh lemon, cilantro, salt & pepper rim
Florida Royale: St. Augustine gin, basil, fresh orange, topped with champagne
Dublin Mule: Paddy Irish Whiskey, Gosling's ginger beer, lime juice, muddled strawberries
Finally we have also added three more top shelf bourbons-- Four Roses Small Batch, Elijah Craig Small Batch 12 year, and Blanton's Single Barrel.
Drink responsibly and enjoy!
Posted May 14, 2015
---