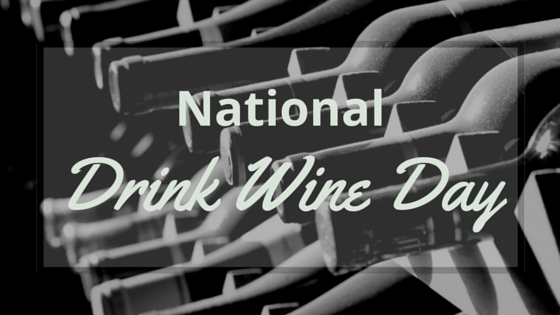 Thursday, February 18th is National Drink Wine Day. While the argument can be made that every day is Drink Wine Day, today is cause for a little extra celebration. So a second glass? Wine not?
We're fairly certain you need no further instruction on how to enjoy a glass of vino. If you need a little help in the snack pairing department, we're here for you. Check out this recipe for Baked Brie with Wine-Soaked Blackberries. Cheese and wine-soaked fruit? We're in.
Head over to Lemon Tree Dwelling for the full recipe.
You can also mark the occasion by taking part in this month's Drink Challenge: Socially Uncorked. Wet your whistle with two red wines, two champagne cocktails and a wine cocktail.
Happy National Drink Wine Day!
Posted February 18, 2016
---