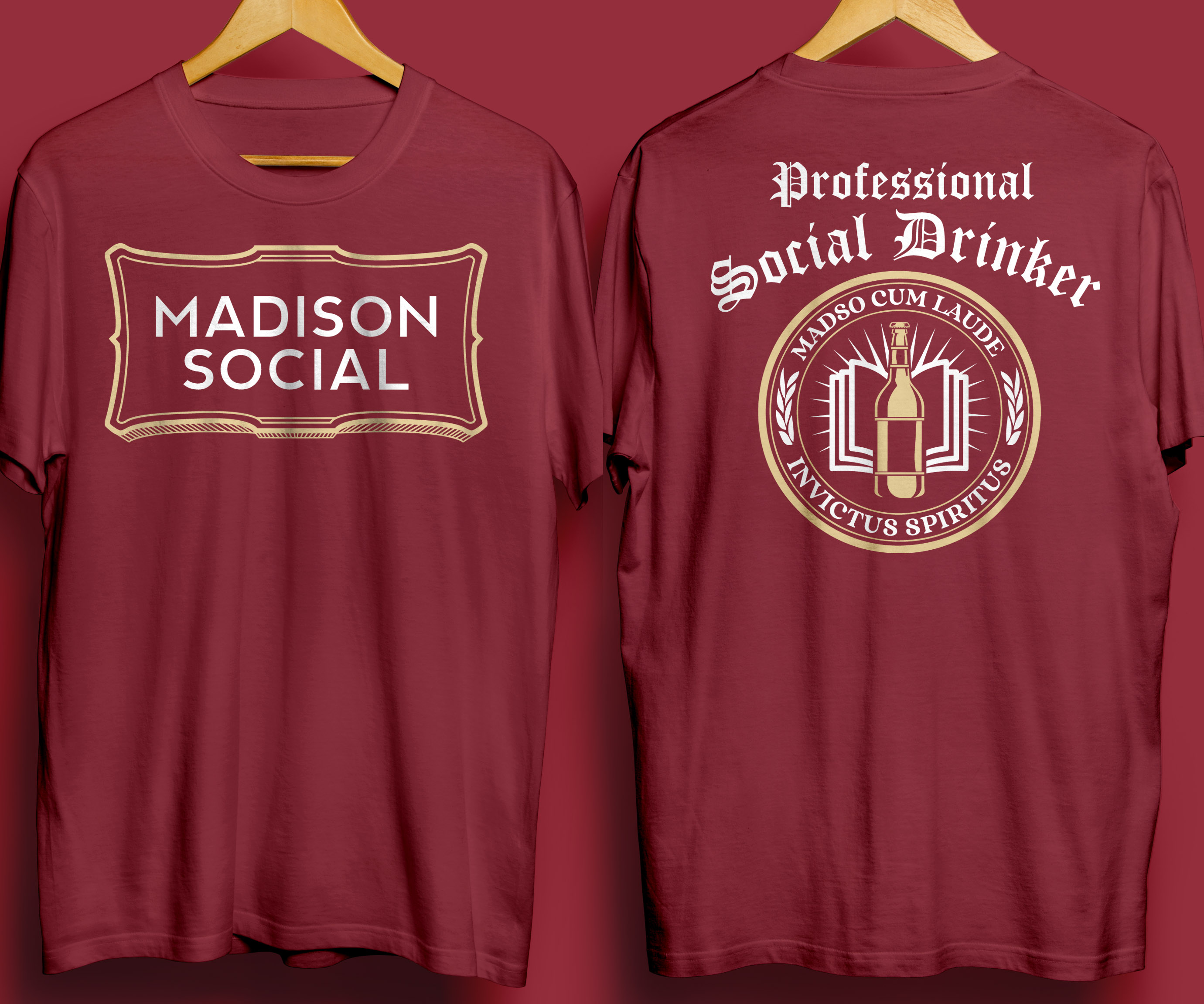 Professional Social Drinker - MadSo Cum Laude
$28.00
Graduating with honors is great, but MadSo Cum Laude is where its at. Orders will be accepted through Aug 1 at 12PM. After 12PM, the order will be placed. Please allow 3-5 week to receive.
1. This is a back design shirt. Front design will be a Madison Social logo.
2. No returns or exchanges.
3. Shipping only. No pickup option is available.