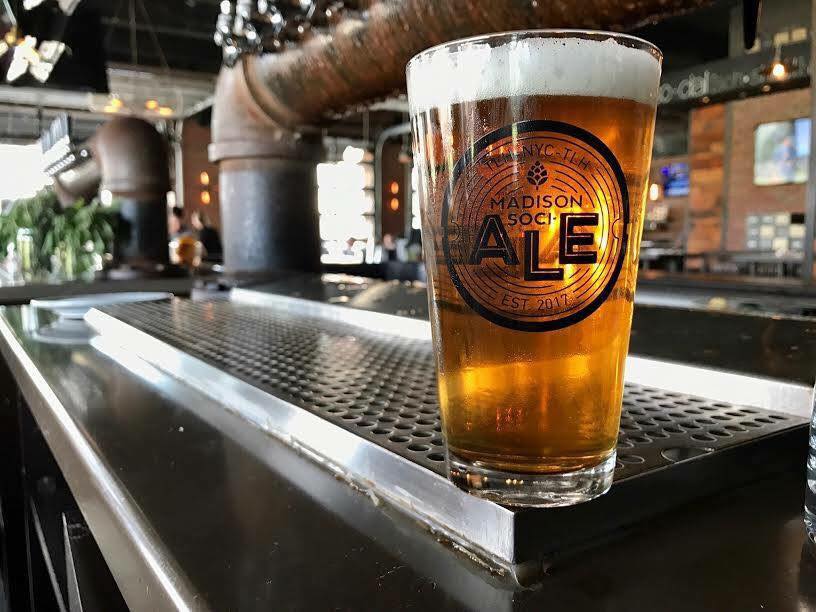 Monday - Mondays suck. Come to happy hour from 4pm-7pm and make your Monday Better.
Tuesday - A trivia 65 million years in the making, this week we are hosting Jurassic Park trivia. We have three rounds of questions covering everything from when Dr. Grant schooled that little kid to Chris Pratt (he's man pretty) training raptors.
Thursday - Thursdays are awesome. Not only because they mean you're one day away from Friday, but because they mean TWO happy hours. Our first happy hour is from 4-7pm and once the sun sets over Doak, you can join us again for happy hour deals from 10pm-close.
Saturday - Brunch will be going strong from 10am - 4pm
Sunday - A Sunday well spent brings a week of content, and we believe the best way to spend your Sunday is with a boozy brunch followed by brews at Proof. This Sunday $40 ($20 per person) gets you the following at Madison Social:
1. Appetizer- Hot Totty or Hummus
2. Two mains (a section on our menu for our entrees)
3. Two drinks- Bloody Mary, Mimosa, Bud Light or Soci-Ale
After brunch, you will receive two tokens good for a core beer at Proof. Pretty much the best Sunday ever if you ask us.
Posted June 7, 2017
---