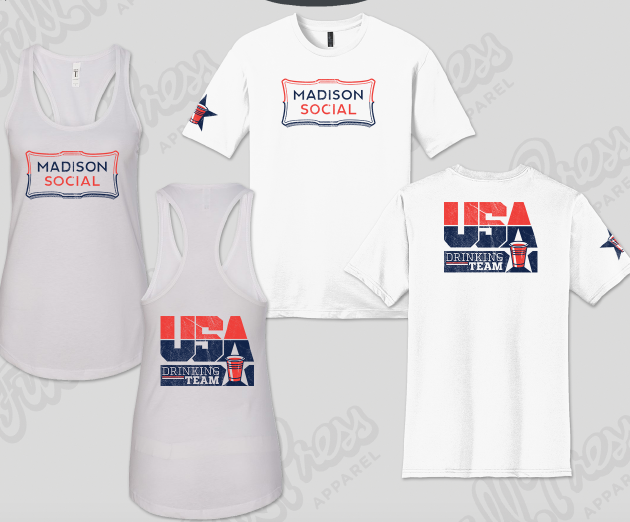 2021 July Challenge (with gift card)
$50.00
We are selling the July challenge USA Drinking Team shirt with a $50 Madison Social gift card for those that are unable to complete or participate in the month's challenge.
This is a pre order through the end of the month. We will place order on August 1. Once we receive shirts we will ship out.
Gift cards redeemable in house only-- not good for any online orders. Gift cards are not digital-- a physical card will be shipped.