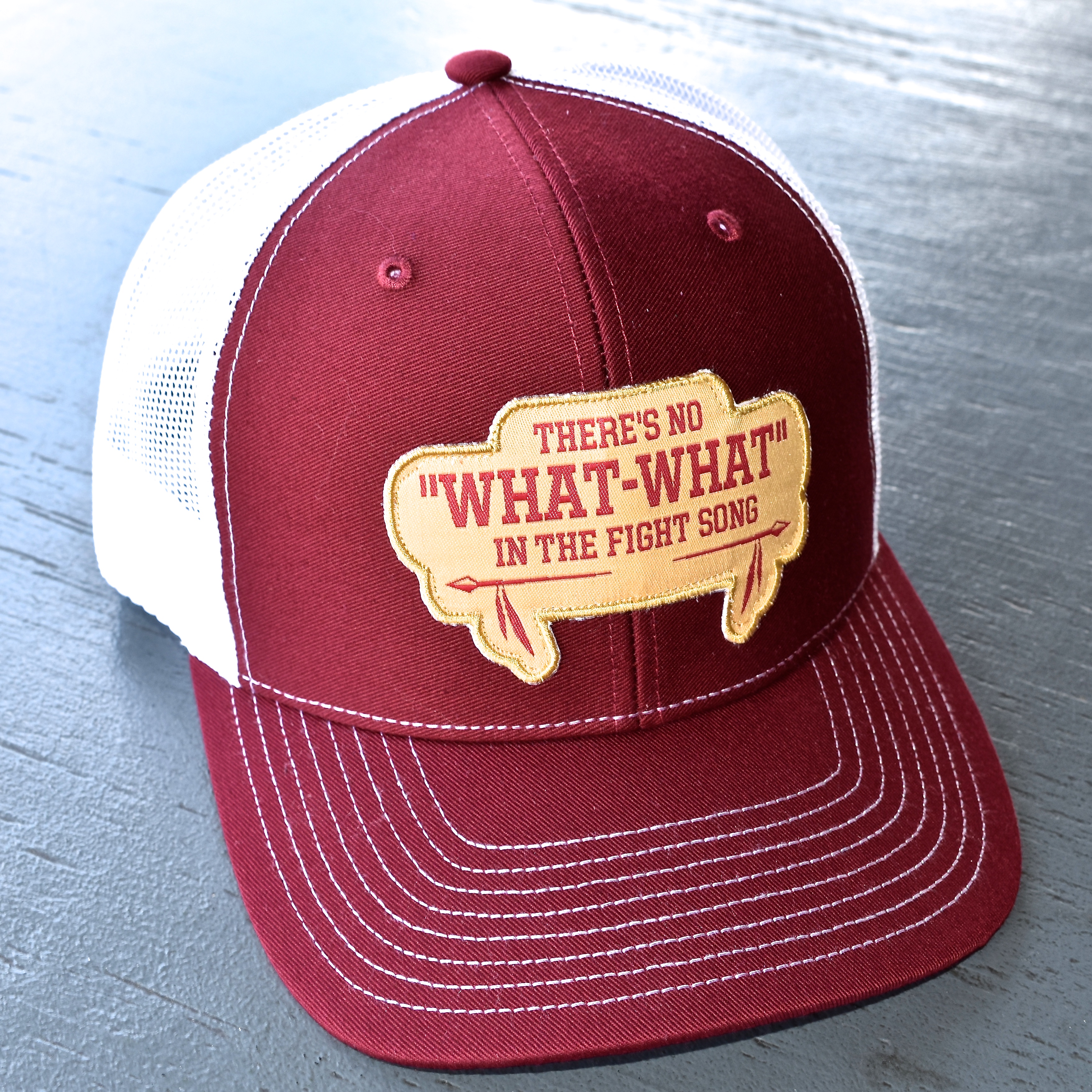 No What-What In The Fight Song Hat
$20.00
The FSU fight song was debuted in 1950 and did not include a "what-what" and that's they way it should always be. To honor the true lyrics of the fight song we have this designed the perfect hat for any game day.
Snapback, one size fits all.
BACKORDER: Hats may still be ordered but will not be shipped until inventory has been restocked. You will receive an email once your items have been shipped.