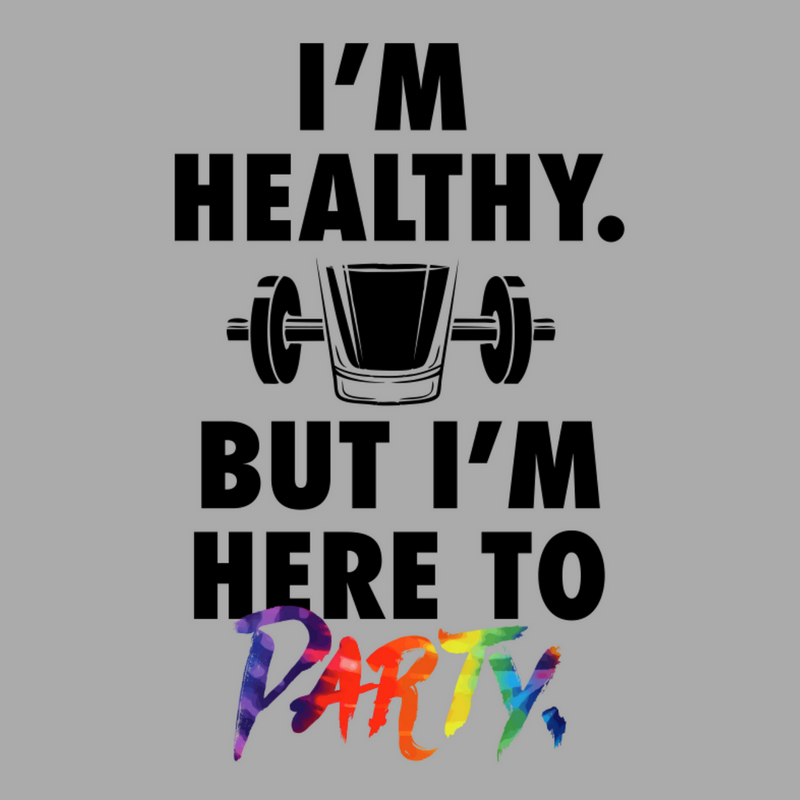 Summer Booze-ercise: I'm Healthy But I'm Here to Party
$25.00
Work Out. Have a cocktail. Its like i'm healthy, but i'm here to party. The Summer Boozer-cise program will run from Thursday June 14 - Sunday August 19. The shirt comes with four workouts and four drinks. Here's how it works:
1) Order the shirt
2) We will ship you your shirt, welcome pack and Booze-ercise vouchers
3) Inside your welcome pack will be a calendar of events. Choose which four you would like to attend and sign up or show up on the date of the workout (note: some events require pre-registration and will not allow walk up)
4) After your workout, redeem your free drink from the location tied to the workout.
Workouts include:
Barre at the Bar hosted by Pure Barre at Centrale (free glass of house wine or specialty cocktail after)
Social Runners hosted by SoDough (free mimosa after)
Yoga/Dance Class hosted by Drip Drop Fitness at Township (free select half liter or Gaarden Party after)
Free Workouts on the lawn hosted by Happy Motoring (free select drink after)
Saturday 1:30pm class hosted by OrangeTheory Fitness (5 spots held each Saturday, free mimosa at SoDough after)